Ms J Denitto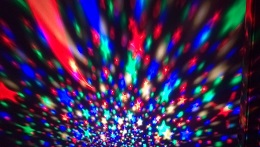 I've finished! My 11 tracks recorded, mixed and mastered. All by me. Except I got some friends to do bass on most of the tracks, lead guitar on one and drums on a couple. Anyway. Announcing 'Trustfall' which will be out in January on Mole in the Ground records. JT the Brave single and video out now!


I'll be doing the third in a trilogy of solo shows on November 18th at Genesisters! Very excited by the other bands playing, and also they're showing documentary on HOLE's Patty Schemel - HIT SO HARD. That should take me down memory lane - that time Linus supported Hole at the Clapham Grand in '93.... *shakes self back to the present*

ANYway, I'll probably be doing an old Linus song or two, (check them out at www.linusland.co.uk), probably one I wrote for my last band, and definitely tracks from the new album. I might even be able to use it as an unofficial release party, if I can get my 'product' ready in time. Here's a live version of one of my new ones, from the show back in April.


Other than that, I've been having a fun summer mostly drumming for Keith TOTP. I also did a gig for The Fallen Women in Manchester, which was amazing fun. There'll be another Fallen Women gig in London December 1st at the Lexington - even if you don't think you like The Fall, you probably will after joining in the fun.



Upcoming
Various weddings and private parties in the autumn.



drumming for Keith TOTP October 7, somewhere in Kingston, will update this when I have the event details



18th November - Solo gig, at Genesisters, The Genesis Cinema, London



1st December - The Fallen Women, at Lex Enduction Hour, The Lexington, London


Instagram: jenniferdenitto



The time is 21:59 October 31st.