the Debutante - Hope and Anchor, London, May 05
My first gig with the Debutante went well - I think! The place was tiny but packed, so after expecting 2 men and a dog in the audience it was a pleasant surprise. I had an ominous feeling during the soundcheck when I looked at the monitor above the kit and it was an empty shell of a speaker. Still, I could just about hear everything. When it came to the actual gig, I realised something had changed and I could only hear myself. Well, I'd only had 3 rehearsals but it seemed to work OK, and the rest of the band had to follow me. We got lots of claps and cheers, so I assume everything sounded good out front. So the lesson learned: Always be able to play a show without needing to hear anyone else! I guess Beethoven could do it...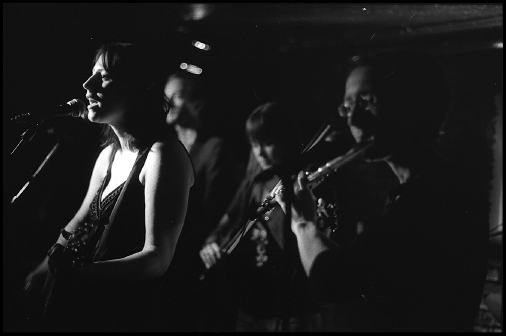 You can mail me here.